____________________________________________________________________________________________________________________
Third Wednesday accepts submissions of poetry and prose only through our Submittable account. We never charge submission or reading fees and registration at Submittable is free. To get an idea of what we publish, consider buying an issue or read a few samples from past issues at the link below.
For submissions of visual arts, see the instructions at the "Submissions" link in the menu on the left.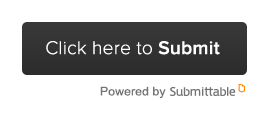 Now entering our tenth year, Third Wednesday is a finely produced print journal that began as an outgrowth of a monthly writer's workshop of poets who met at an Ann Arbor, Michigan bookstore every third Wednesday.
Third Wednesday provides a quarterly outlet for both experienced and new writers and artists whose work deserves to be in print, publishing writers, poets and visual artists from all over the world.
A Quarterly Journal of Poetry, Fiction & Art
Third Wednesday in American Life In Poetry
The Poetry Foundation has formed a partnership with the Library of Congress to support the American Life in Poetry project, an initiative of Ted Kooser, the 2004-2006 Poet Laureate Consultant in Poetry to the Library of Congress. 

Third Wednesday is honored to have been the source of first publication for several poems that have been featured by American Life in Poetry.

Aunt Eudora's Harlequin Romance by Marilyn L. Taylor from Vol. IX, No. 1
Classic Toy by Mary M. Brown from Vol. IV, No. 3
Taos by Jillena Rose from Vol. III, No. 1
Delivered by Cynthia A. Ventresca from Vol. VIII, No. 4
Deer Fording The Missouri In Early Afternoon by Kevin Cole, Vol. VIII, No. 4
Click on the titles to read these great pieces.